Our Business: To Bring Electricity and Clean Energy
Certificación EC0586 - CONOCER
After Jorge Othon, founder of Osolec, worked on several electrical companies, he decied to start his own electrical company at year of 1996. Since that time, we have been committed to technology innovation and equipment upgrading. And we have collaborated to offer our customers excellent services to help improve their quality of life. Also, we always have had on mind a project administration program to give the best quality results to our customers. We had started with a small office and a small but qualified crew which they gave us the capacity to grow up to a great company. Thanks to his ideas, planning, innovation and leadership, he became Entrepreneur of the Year in 2018 by CANACO. In addition to having led this company, to be a leader in its field, in the northwest of the mexican country.
Osolec has completed all electrical instalations on this food processing plant. Besides, all illumination installations and the energy savins project.
Gas Station Located at Hermosillo
Ice Factory Located at Hermosillo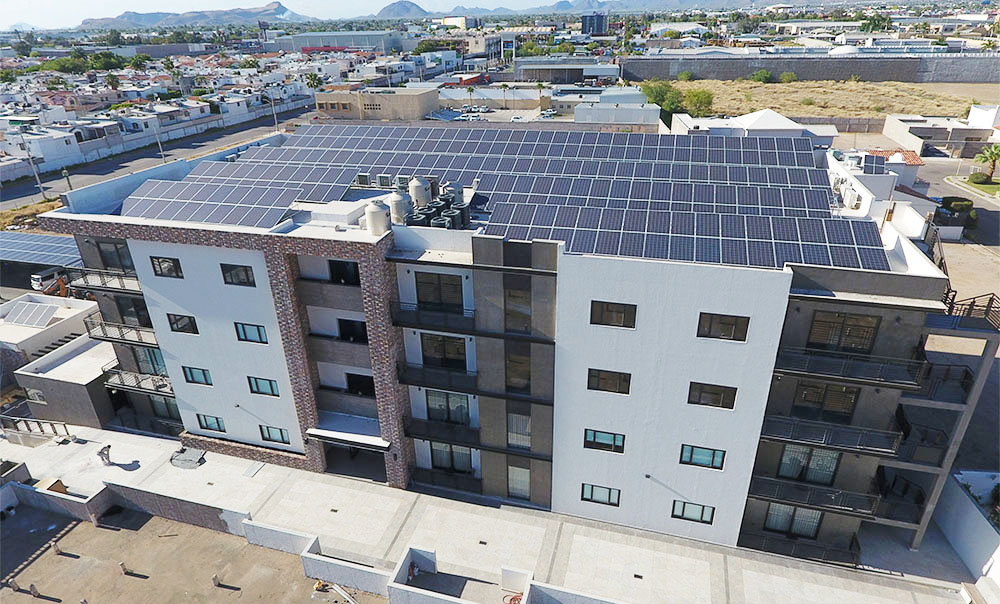 Apartment Complex at Hermosillo
We have many years of experience executing electrical projects, electrical installations, energy saving projects and their implementations. We have the infrastructure and the appropriate personnel to carry out any type of electrical work.
Since its inception, this company has focused on project management, thus giving clients confidence and certainty that their project and work will be delivered in the agreed time.
We constantly participate in congresses and exhibitions in the main international venues to bring the latest in technologies and uses for our clients. electrical work.
We have the most robust, current and appropriate computer equipment and information technologies for the development of our projects.
Expert in medium and low voltage electric enginereeng. Also, in photovoltaic solar engineering. With 25 years in the field, he has executed large projects on design, installation and operation of advanced energy systems in the meat and food industry among others, which support the knowledge acquired, same as it is reflected in a reliable organization with adequate solutions for its clients.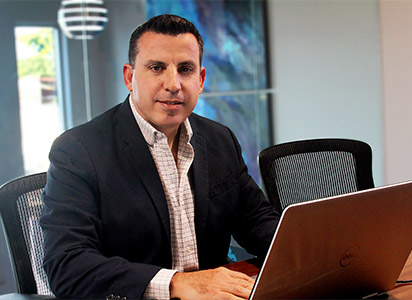 PhD and specialist in sustainable development and renewable energies, with extensive experience in applied research in the field. Since several years ago, she has focused on knowledge and updating herself on the operation of photovoltaic technology and its articulation with the CFE (Electric Co. in Mexico) system, as well as in the development of operating systems to efficiency the internal processes of the organization.
Specialist in the area of ​​administration and finance, with more than 25 years of experience as well as public as well as private sector, where he has applied his knowledge in different positions seeking the optimization and good use of material and human resources.
In addition, he has knowledge in the area of energy saving, innovation and business intelligence. He dedicates part of his time to training future professionals as a university professor.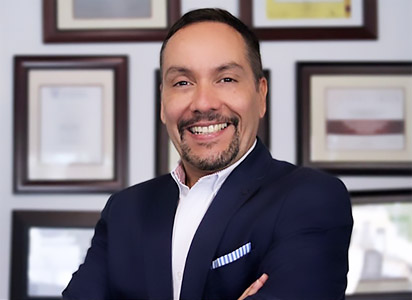 An industrial engineer specialized in finance, in recent years he has focused on the development of large-scale photovoltaic projects, leading important companies to save and generate sustainable energy, with economic benefits by successfully completing their projects with financial and governmental entities.