Solar Energy for Industry and Commercial
Osolec has focused all its objectives on serving large industry, electrical installations and solar energy. We have all the infrastructure and resources to carry out any type of installation anywhere in the all mexican country.
Our 25-year experience in Industrial Electrical Engineering has allowed us to develop photovoltaic projects on an industrial scale in places where fuel is the only energy option and obtaining more than 60% in fuel savings (without the use of backup batteries).
Contact us! It will be a pleasure to assist you.
At Osolec we make the links and power purchase agreemen by the electricity company in Mexico. Also, we have all the legal permits and authorizations.
General offices for the Alta company. Has been installed 270 solar panels, which the energy savings are about 100%. The invesment the solar energy system will be recovered in about 3 years. Alta Company is located in Hermosillo, Sonora and it is a great enterprise, which manages several agriculture fields and packing plants.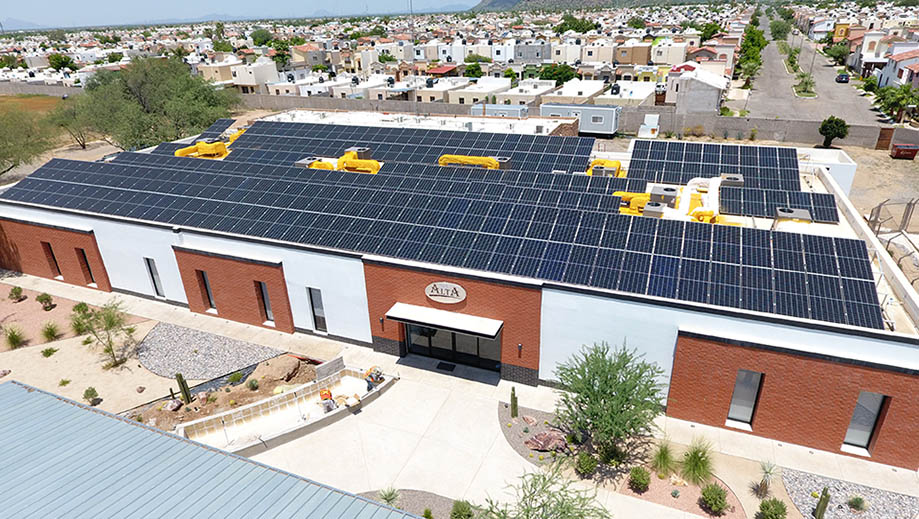 Electrical Engineering for Industrial and Commercial
We develop energy efficiency projects. The work prior to construction must be an energy saving plan. A situation that Osolec always keeps in mind. For this reason, It is our commitment to provide the elements that lead to an efficient work in energy use.

Since inception, this company has focused on project management and the project administration, thereby giving clients confidence and certainty that their project or work will be delivered in the agreed time and with the best quality.
Grapes packing plant, located in Toliman, Jalisco, México. Osolec has projected and installed all electrical infraestructure to this great plant. Also, as a second stage, in january of 2022, will start the solar panel instalation for energy savins. This solar energy system will cover the 100% of electricity demand, which is about 151.6 KWP. It will be placed 287 solar panels total.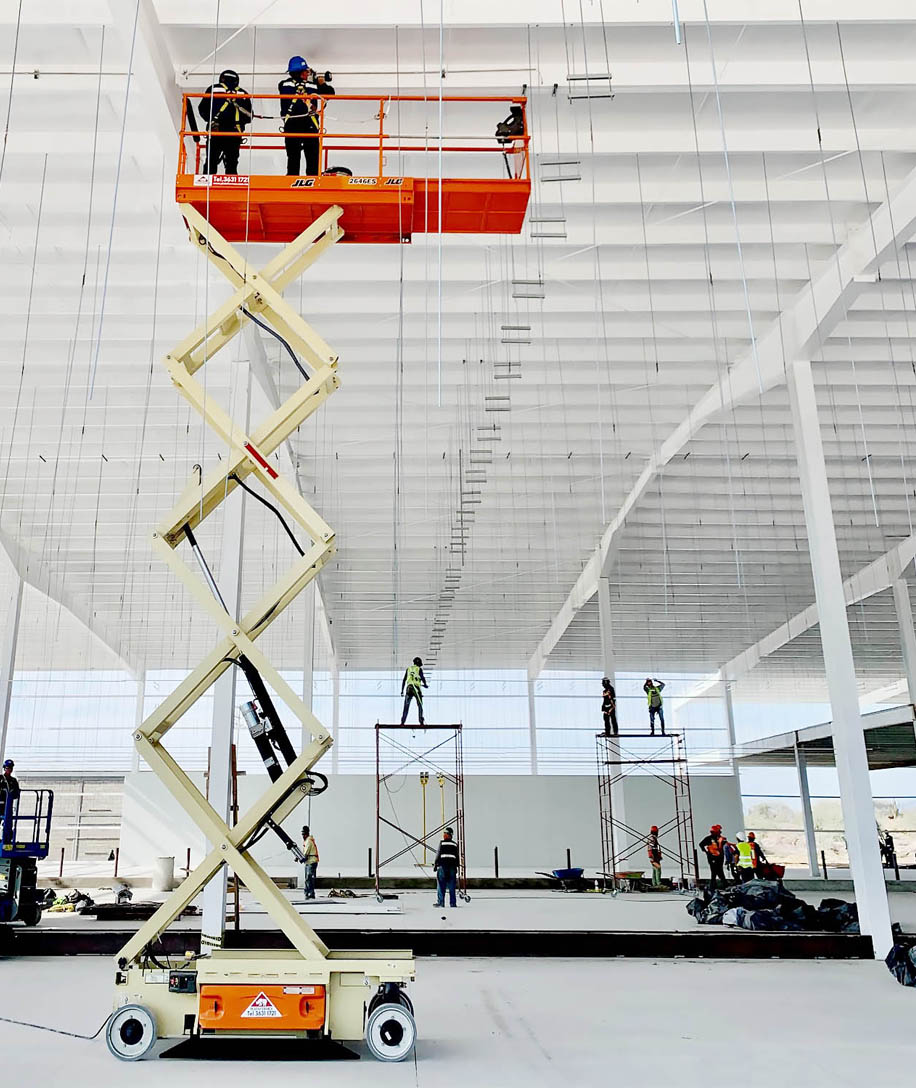 Solar Hybrid Systems for Agriculture and Minning
We are leading the agriculture fiels for solar energy in Sonora. But, as company, we have
the capacity and infraestructure to build any kind of agriculture field project, as well as,
any kind of mining project in the all mexican country.

We do have certifications and stardards quality to complete your project in any place in to the México country. We do have the vehicles; the qualified crew, the last on energy technology, and we have the safety.
Agriculture Field and Grape Packing Plant "Don Enrique", located near Hermosillo, Sonora, about an hour driving. All these instalations, have as targets; increase energy eficienty and increase the productividy of it´s fields production. This agriculture field, will receive his capital inversion, back, in about 3 years at most and it will be taking advantage of the benefits for about 25 more years at 85% of solar panel capacity.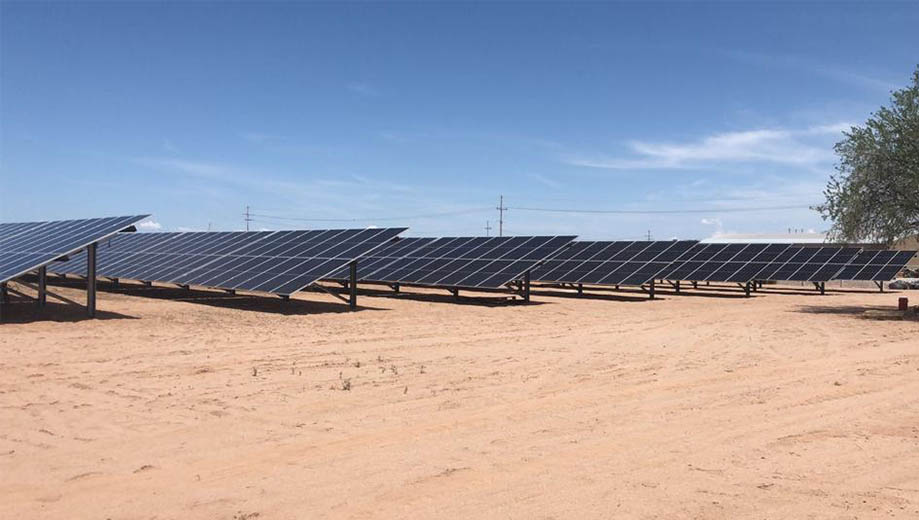 Solar Systems for the Commercial Business
As the place we are located, the hot weather conditions obligates to all the commerce installations to use the air conditioned, which it brings high costs and business generates less profits. The same happens with business that are linked to the turistic industry, as hotels, motels, apparments complex, etc.
Our main objective is the largest projects due to the infrastructure and the great work team that we have. 
Our great experience and our extensive portfolio supports us.

Holiday Inn in Hermosillo, located at the hotels zone in this mexican northern town. As many businesses as this one, have the need for saving money for the hot weather conditions in Hermosillo. Air conditioned is really a need in this town and therefore, the best alternative for energy savings is the photovoltaic energy.